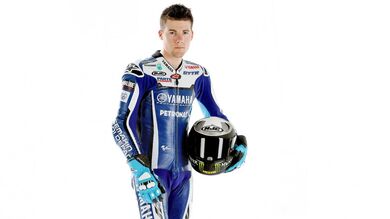 Ben Spies was rookie of the year in 2010!!!!
A Yamaha factory rider in only his second season in MotoGP in 2011, Ben Spies' swift adaptation to the World Championship served a very clear notice of the Texan's talent. Nicknamed 'Elbowz' thanks to his unique riding style, Spies accompanies defending World Champion Jorge Lorenzo on the official M1 machine after Yamaha saw him as the ideal choice to occupy the seat vacated by Valentino Rossi, courtesy of a revelatory debut season in 2010.
Having impressed with three wildcard appearances in 2008 with Suzuki, which included sixth place at Indianapolis, Spies opted to tackle World Superbikes with Yamaha in 2009 and took the title at his first attempt. The switch to MotoGP with Hervé Poncharal's Tech 3 team was smooth to say the least as in 2010 Spies scored two podiums, a pole, and the Rookie of the Year title whilst learning his way through a selection of new tracks. On factory machinery in 2011 his potential will be given even more of a chance to flourish, and a first MotoGP victory seems to be only a matter of time away.