Welcome to the Moto GP Wiki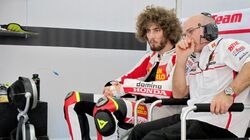 On 23 October 2011, Marco Simoncelli was involved in a collision with American rider Colin Edwards and fellow Italian Valentino Rossi during the Malaysian Grand Prix at the Sepang International Circuit. In fourth position during lap two, Simoncelli's bike lost traction in Turn 11 and it started to slide towards the gravel, but the tires regained traction and his bike suddenly veered across the track into the path of Edwards and Rossi, with Simoncelli hanging down on the right side.
Simoncelli was struck in the lower body by Edwards and in the head by Rossi, in the course of which Simoncelli lost his helmet and Edwards was catapulted from his bike. The race was immediately red-flagged. Edwards suffered a dislocated shoulder. Simoncelli suffered much more severe injuries and was taken by ambulance to the circuit's medical centre. At 16:56 local time, less than an hour after the accident, it was announced that he had died from his injuries.
His body was flown home to Italy, accompanied by his father Paolo, his fiancée Kate Fretti, and Valentino Rossi. His body was transported to a theatre in Coriano, Rimini, where it was placed in an open coffin. Fans and visitors were then allowed to pay their respects, in a walk-through memorial that included his 250cc World Championship winning Gilera, plus his 2011 MotoGP Honda. An estimated 20,000 people attended his funeral at the Santa Maria Assunta parish church in Coriano on 27 October 2011, which was broadcast live on Italia 1 and Rai 2.
On 3 November, the Misano World Circuit announced plans to rename itself in honour of Simoncelli. At the final Grand Prix of the 2011 season in Valencia, Spain, a tribute lap on race morning was held in honour of Simoncelli, with riders from all three Grand Prix classes taking part along with 1993 500cc World Champion Kevin Schwantz, who rode Simoncelli's bike. On 3 February 2014, it was announced that Simoncelli would be inducted into the MotoGP Hall of Fame and become the 21st MotoGP Legend.
Loading RSS data...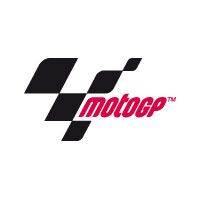 <Discussions />